Sentry achieve ATEX approval for their automatic samplers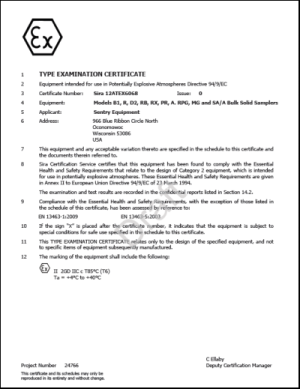 Yes!  We're delighted to announce that our American partners Sentry Equipment have achieved ATEX approval (21/22) on their range of bulk solids samplers.  As more and more explosive dust applications have arisen in recent times, it was becoming quite awkward for Orthos to maintain a position in the UK market, so naturally we're pleased as punch!

Congratulations to the engineering team at Sentry HQ in Oconomowoc, we look forward to demonstrating what a worthwhile project it was, THANKS!

Read more about ATEX approved samplers.