On the road again with Laarmann's mobile laboratory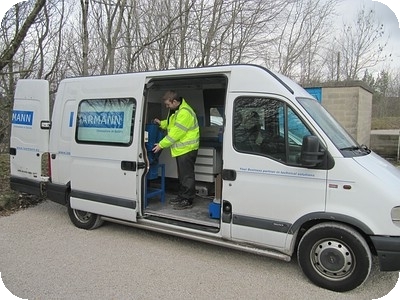 Orthos are once again teaming up with Laarmann, our sample preparation equipment partners, for a UK tour in their mobile demonstration unit.
During the last two weeks of May 2013, personnel from Orthos will showcase the range of sample preparation and lab equipment.  The fully operational demo machines include a Jaw Crusher, Cutting Mill, Mortar Grinder, Sample Divider, Mixer Mill and Test Sieve.
If you would like to see the equipment running or carry out tests with your own products, please get in touch and we'll arrange an appointment to stop by at your place.  Don't miss out on this great opportunity!

Sample Preparation General Information