Orthos at the RWM Exhibition 2015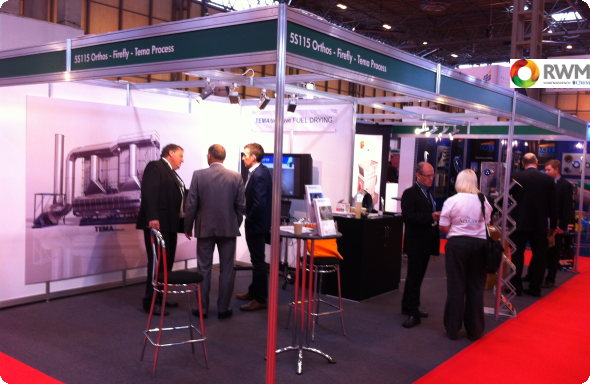 After a promising outing at this year's RWM Exhibition, Orthos have already re-booked for next year! So why not put next year's dates in your diary now? 15-17th Sept 2015 (still at the NEC, Birmingham).
Currently we plan to participate with the same two principals, Firefly and Tema Process, but perhaps more will join us – watch this space.
To recap on this year's entry, we displayed examples of Shredder plant fire protection systems and Fluid Bed Dryers for RDF and Biomass materials