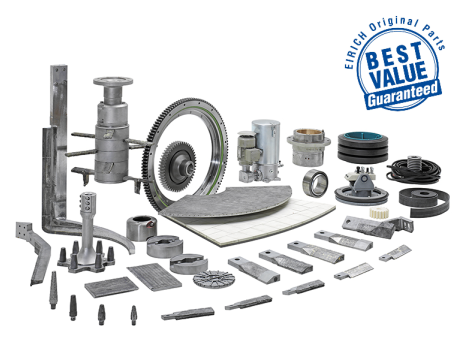 Orthos are proud to supply only EIRICH original spare parts to the UK market.  Nowadays the budgets of most asset care teams are stretched to the max, so the option of cheaper copy parts vs. originals is sometimes tempting.  However rigorous stress testing demonstrates that genuine EIRICH spare parts are very durable, ensuring your plant continues uninterrupted

…remember the saying:  buy cheap, buy twice!

EIRICH keep a large stock of spare parts at their HQ in Germany, which means Orthos can supply most parts immediately.  So whether you need a mixer beater blade or a pan wall lining, a friction wheel or a gear rim, email our spare parts sales staff with your requirements – can you afford not to use EIRICH original spare parts?