The Superheros From TGW Visit Orthos!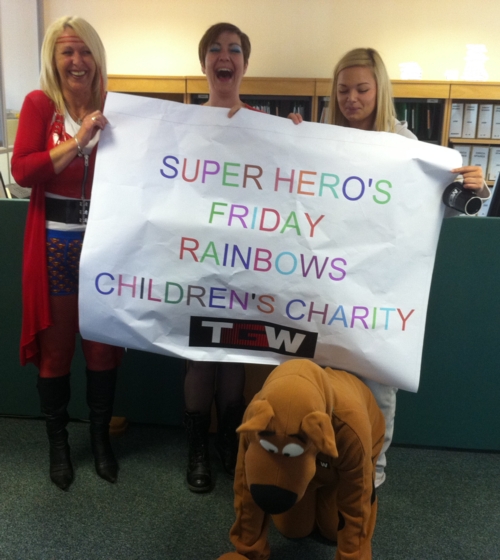 Here's a fun story for a Friday…
Earlier today Orthos were paid a visit by a team of Superheros from logistics specialists TGW Limited (our neighbours across the street at The Point in Market Harborough).  Angie, Jane, Dempsey and Jo were circulating the business park collecting donations for the Rainbows Hospice for Children and Young People in the east midlands.
"Superhero Friday" is part of the charity's Children's Hospice Week, culminating in Walk of Lifeon Sunday 22nd of May at Leicestershire Country Cricket Club.
Everyone at Orthos wish all the Superheros involved the very best of luck.  It's good to know help's not far away!